I wanted to go though, for essentially these reasons. I love pizza, I love pasta, I love scenery, and I love not being rained on all the time in August. Game on, right?
After touring the northern region of carbohydrate country - specifically staying in Bergamo near Milan, I drew the conclusion that Italy has something for everybody, no matter your taste in holidays, and here's why.
1) The cost - or rather lack of
Italy's fierce drawing power within the tourism industry causes over 50 million visitors to funnel in every year. Despite this demand, Italy - like some of its European counterparts such as Spain, remains cost-effective to your average Joe traveller.
What's more, a typical 7 day retreat to the northern region, with flights and 4-star accommodation, will be less damaging to your wallet than jumping in your car, driving down to Devon and pitching up in a tent, or a dinky little caravan (paradise, eh?).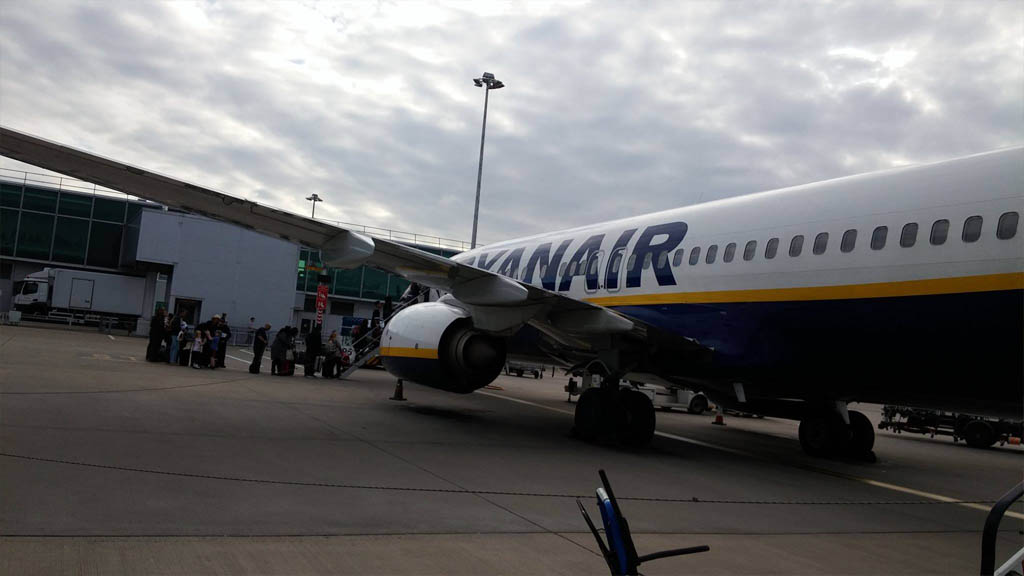 Case in point: a Ryanair return flight and a room at a 4-star hotel for 4 nights shrunk my wallet by just £140. Even in the height of summer, if you opt to stay outside of the major tourist zones (e.g. inner-city Milan), you can sweep up an awesome deal.
Be aware: This trip was made prior to Britain's exit from the EU, so costs could rise.
2) The dynamite Italian cuisine
You guessed it - I like food. Stonebaked pizzas, carbonaras and calzones made up a few of the scrumptious meals that supermarkets sell gimmicky ready meals of. No gimmicks here though - the Italians do their trademark cuisine properly.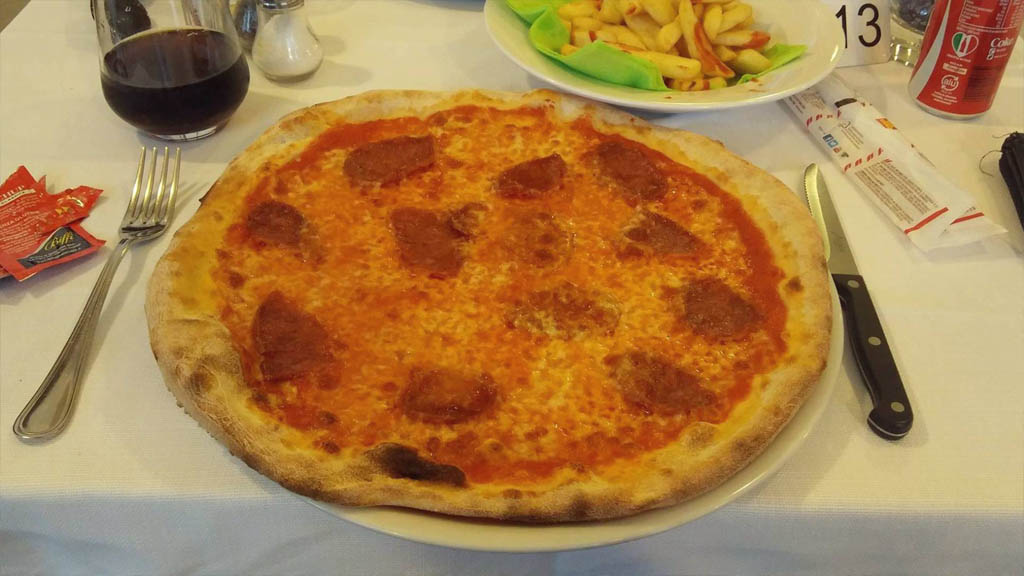 I'm partial to a pizza and I got the sense that Italy knew it - the range of toppings on offer at a typical ristorante were mind-boggling, including combinations I'd never in a million years piece together (boiled potato and string beans possibly being the most surprising and alien to me). Despite the myriad of toppings, I sat firmly in my comfort zone with traditional pepperoni.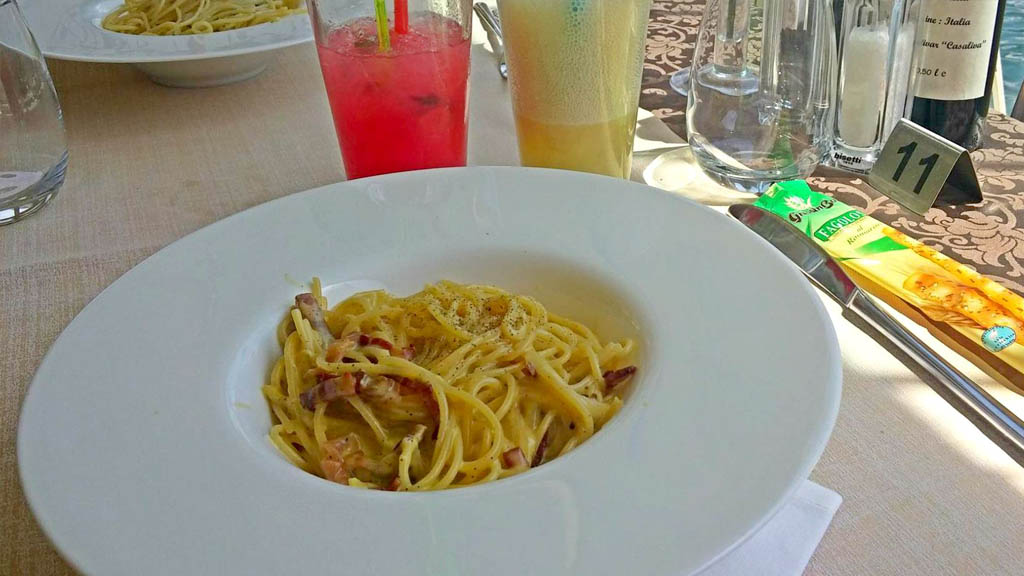 When it comes to class, quality and that authentic Italian taste, the Ristorante Gemma sat at lakeside along Lake Garda served up a simply divine, quintessentially Italian lunchtime meal. I tucked into a traditional spaghetti carbonara that really echoed the Italian's enthusiasm towards pasta, followed by a titanic cookie, wafer, biscuit and vanilla ice cream dessert. Apparently they do that really well too!
What's more, it seems most ristorantes serve complimentary breadsticks and dips as a small smarter when you sit down. Hooray for free carbs!
3) The mind-blowing architecture
I'm a scenery hunter, always looking out for the highest mountains and the prettiest lakes. I'll admit, therefore, that man-made attractions - buildings, monuments, etc, have never caught my attention as much as landscapes, until I stepped in Milan.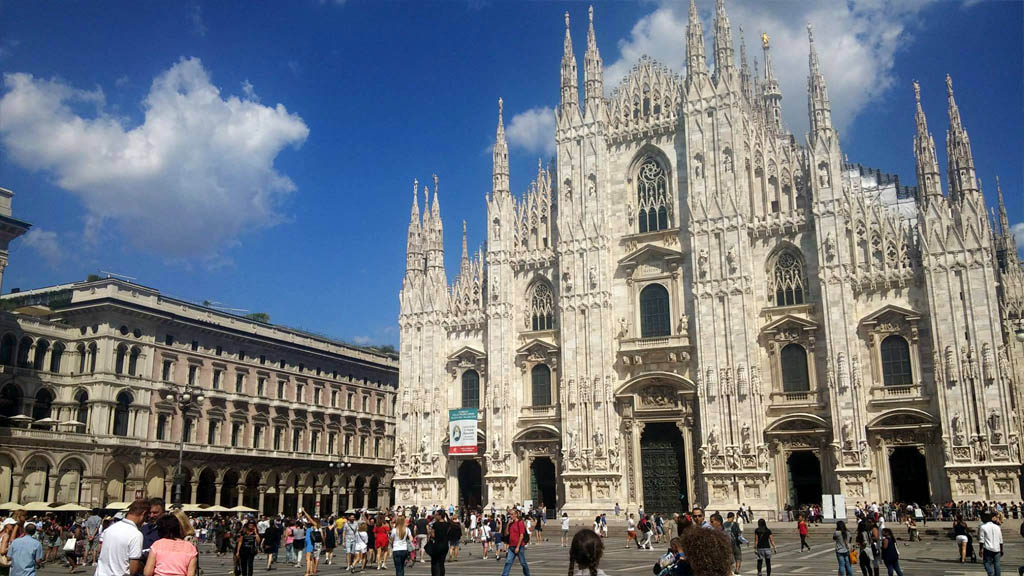 The Piazza del Duomo square in central Milan homes some of Italy's most inspiring structures, including the beautiful Milan Cathedral.
Peaking at 350 feet and dating back to the 14th century, the church is an exemplary piece of Italian architecture sure to quench the thirst of fans of history and historical monuments.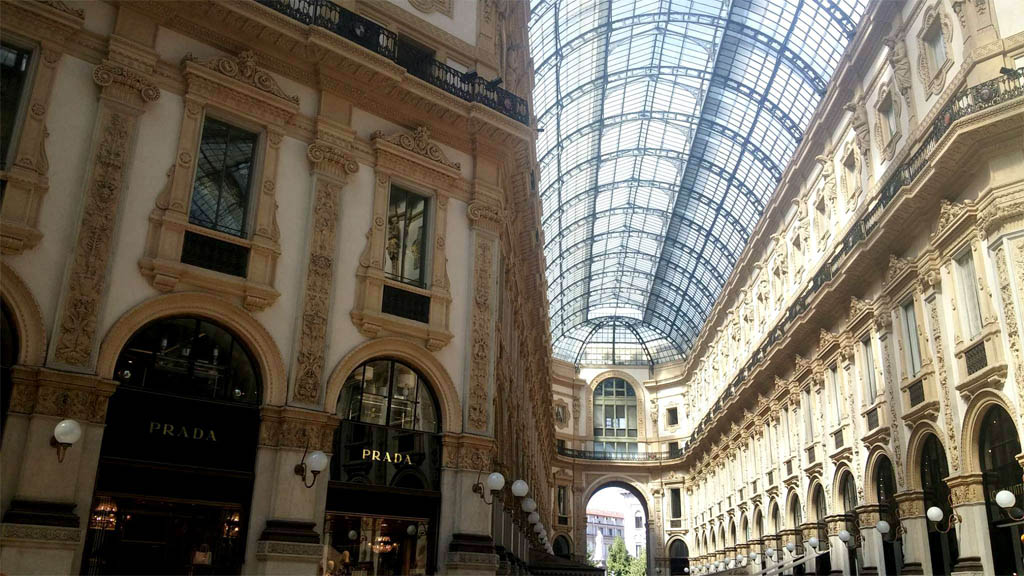 Situated alongside the Cathedral in Piazza del Duomo is the impressive arcade structure, the Galleria Vittorio Emanuele II. Don't be put off when I reveal that it's just an extremely pretty shopping centre - it was always intended to be a mall with coffee shops and jewelers, housed inside trademark Italian architecture.
4) The magnificent mountain ranges
One of the northern region's trump cards is its wondrous mountain landscapes, particularly its close proximity to the Alps. If trekking to the Alps isn't for you, fear not - you'll be spoilt for choice with the masses of jaw-dropping mountain ranges easily accessible north of Milan.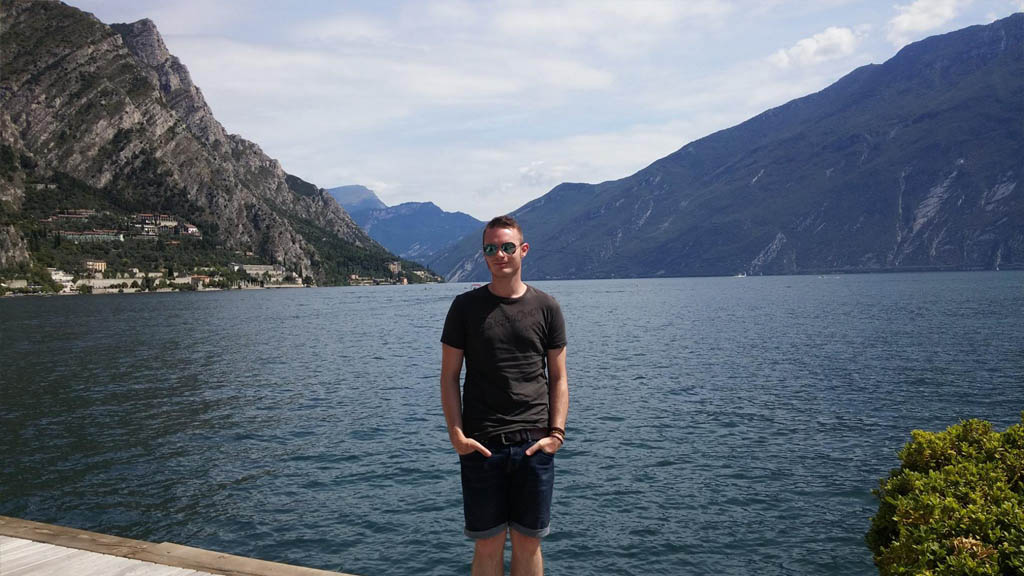 Going from west to east below the northern border, folks who cannot resist towering mountains and glistening lakes will find immense satisfaction from Lake Maggiore, Lake Lugano, Lake Como, Lake Iseo and, of course, the world famous Lake Garda. As a bonus, you'll even find smaller lakes in-between these headliners.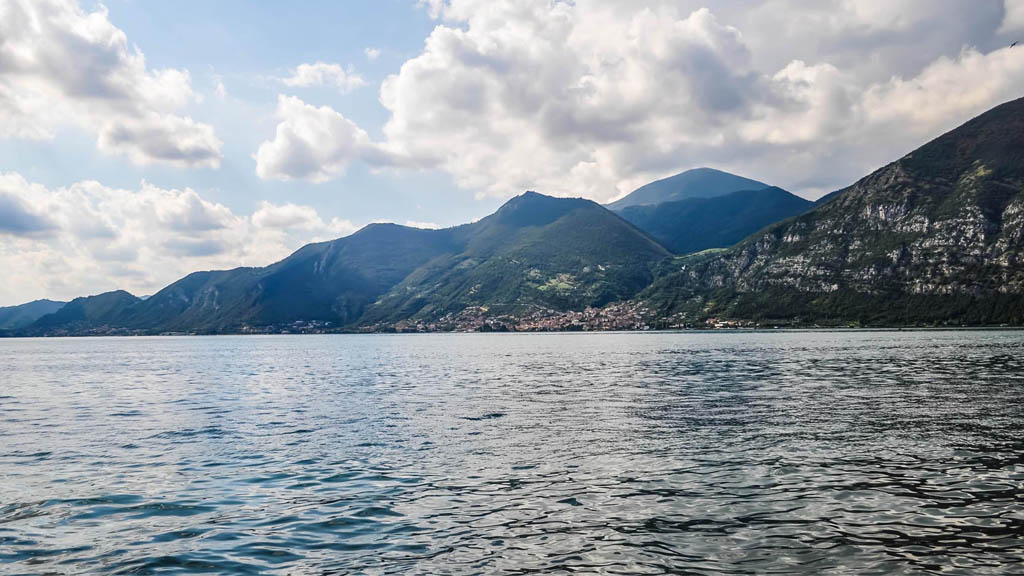 I was fortunate enough to visit Lake Como and hop aboard a funicular (a tram-sized mountainside cable-car) to reach Brunate - a small town resting on top of a collection of mountains overlooking Como and its provinces. Having ascended some 500 metres, the scenes on-hand were just incredible.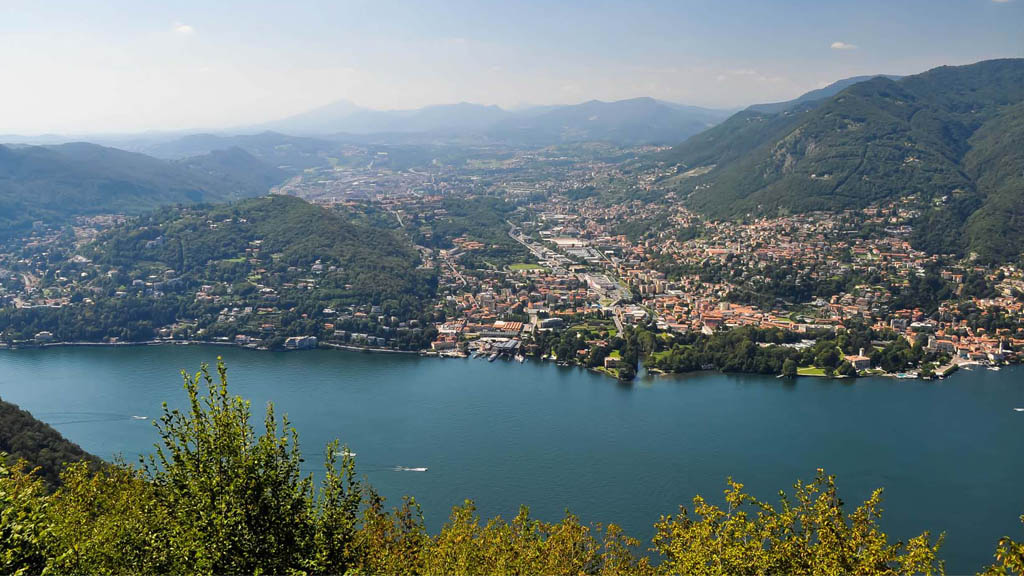 Perfect conditions, peace and tranquility in the atmosphere, and an uninterrupted view of miles of breathtaking landscape, in one viewpoint. Just imagine how many more there are to see in the entire northern region.
5) The blazing summer climate
Whether you're looking to pitch your parasol and work on that tan on the beach, or simply soak up the spoils of a different country under glorious sunshine, Southern Europe is a pretty safe bet for warm weather.
During my week-long tour of the northern region, I baked rather pleasurably in unrelenting 35°C heat wherever I wandered. Despite powerfully warm temperatures not being to everyone's tastes, the warm weather, accompanied by mostly clear blue skies (see below), complemented the Italian surroundings, both in dense urban areas like Milan and, of course, from mountain-tops like in Como.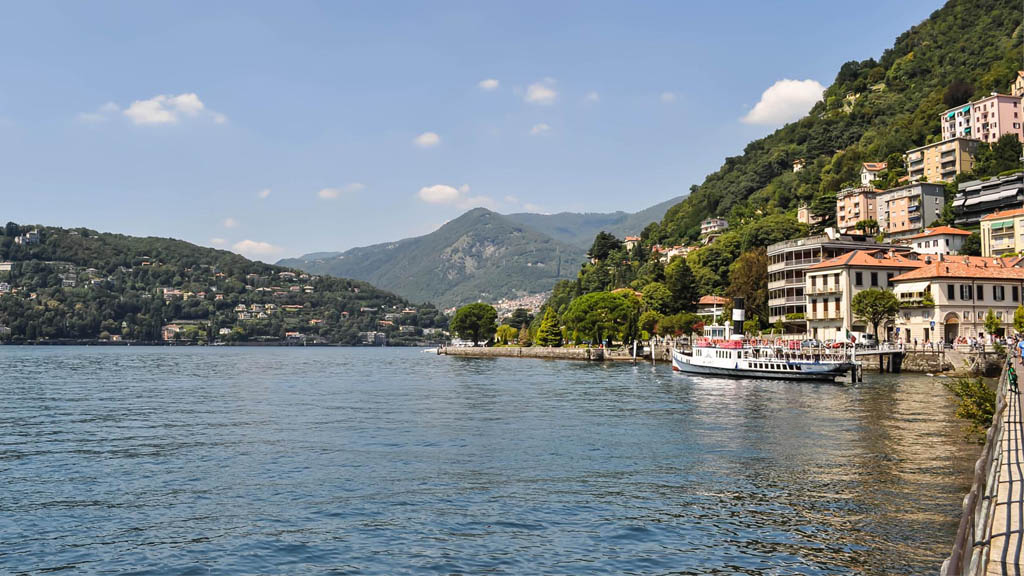 Clear skies completely free from depressing cloud cover is never a guarantee, particularly around clusters of mountains where cloud formations are often formed. That said, I was met with only a few cloudy spots floating within a baby-blue sky throughout my trip, which tended towards a typical Italian summer.
Comment via Facebook